EvridWearUS
Regular price
Sale price
$16.99 USD
Unit price
per
Sale
Sold out
Our value pack includes 3 dusting mitts with different colors, so you'll have everything you need to tackle any cleaning task.
Safe and Effective Cleaning
Our microfiber mitts have a streak-free and lint-free design that won't scratch surfaces, making them perfect for cleaning and polishing instruments, furniture, stainless steel, clear coats, and more.
Versatile Cleaning Tool
Our dusting mitt is versatile and great for cleaning various surfaces, including the kitchen, home, car, glasses, blinds, plants, coffee tables, screens, and hard-to-reach areas. It can be used wet or dry.
Color-Coded for Convenience
Each glass cleaning mitt comes in a different color, making it easy to designate each one for a specific product to avoid cross-contamination. They are suitable for cleaning surfaces such as the kitchen, floor, glass, windows, cars, stainless steel appliances, porch with railing, and many balusters.
Easy to Use and Durable
Our microfiber mitts feature an interior loop that allows you to hold the mitt in place while using it. The mitt's flexible design fits your hand, making it easy to clean hard-to-reach areas and ensuring you don't miss any spots. Additionally, they are durable and easy to clean, making them a great investment for your cleaning needs.
Share
View full details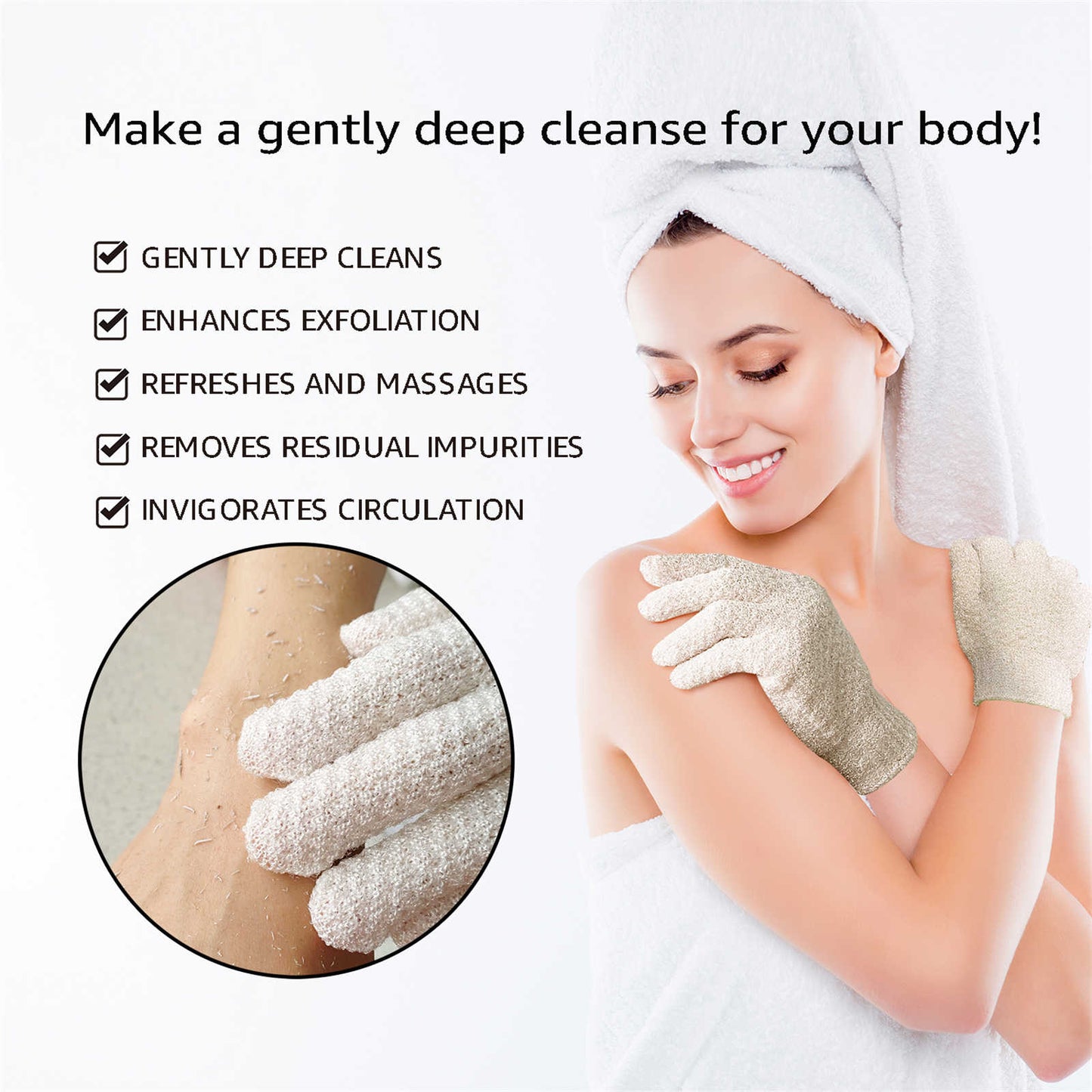 THE BENEFITS ARE REAL
Deep Exfoliation

Exfoliating back scrubbers and gloves provide thorough exfoliation, helping to remove dead skin cells, dirt, and impurities from the skin's surface.

Radiant Skin

Regular use promotes smoother, more radiant skin by unclogging pores and revealing fresh skin underneath.

Enhanced Blood Circulation

The scrubbing action stimulates blood circulation, which can help in achieving healthier and more vibrant skin.

Prevent Ingrown Hairs

Exfoliation can help prevent ingrown hairs by removing dead skin cells that can trap hair follicles.