EvridWear
Regular price
Sale price
$9.99 USD
Unit price
per
Sale
Sold out
Our excellent back scrubber lathers up better than any washcloth you've ever used. Only a little water, soap, or your favorite body wash, creates a thick lather of soap, eliminating the need to keep reapplying and wasting it. In addition, it's flexible enough to treat hard-to-reach places, provides you with a therapeutic massage in the process, exfoliates, removes dead skin cells, stimulates blood circulation, removes impurities, and unclogs pores leaving you completely clean and fresh.
Key Features

【Easy to Use】It easily foams up with body wash and water. The two handles design makes the bath scrubber easy to reach those hard-to-reach places like the shoulder, back, and lower back.
【Washable & Reusable】Machine washable inside a garment bag. We recommend simply rinsing them under warm water and using the handles to hang dry — the fast-drying microfiber works well.
【Skincare】For all skin types. It deep cleanses the skin and helps you get rid of blackheads, skin impurities, acne, dark spots, eczema, and other skin conditions. In addition, the Concave-Convex texture fabric provides a moderate level for exfoliating.
【Health Benefits】Body scrubber helps you stabilize blood flow. Regular usage of this helps your blood circulation.
【 Pregnancy-safe】Pure physical exfoliation. Just avoid massaging your abdomen altogether unless you feel that your body can take it and your doctor gives you the go-ahead.
Share
View full details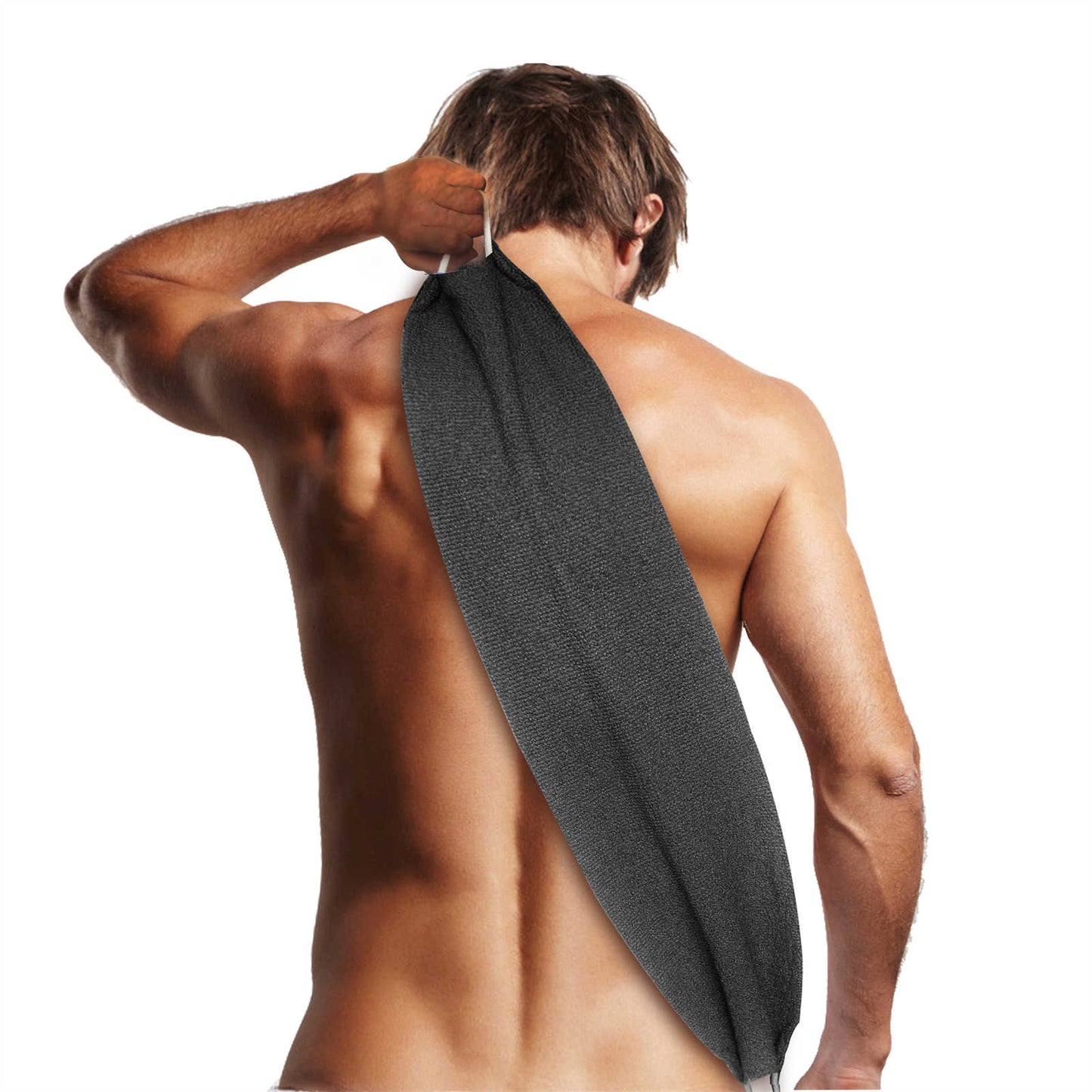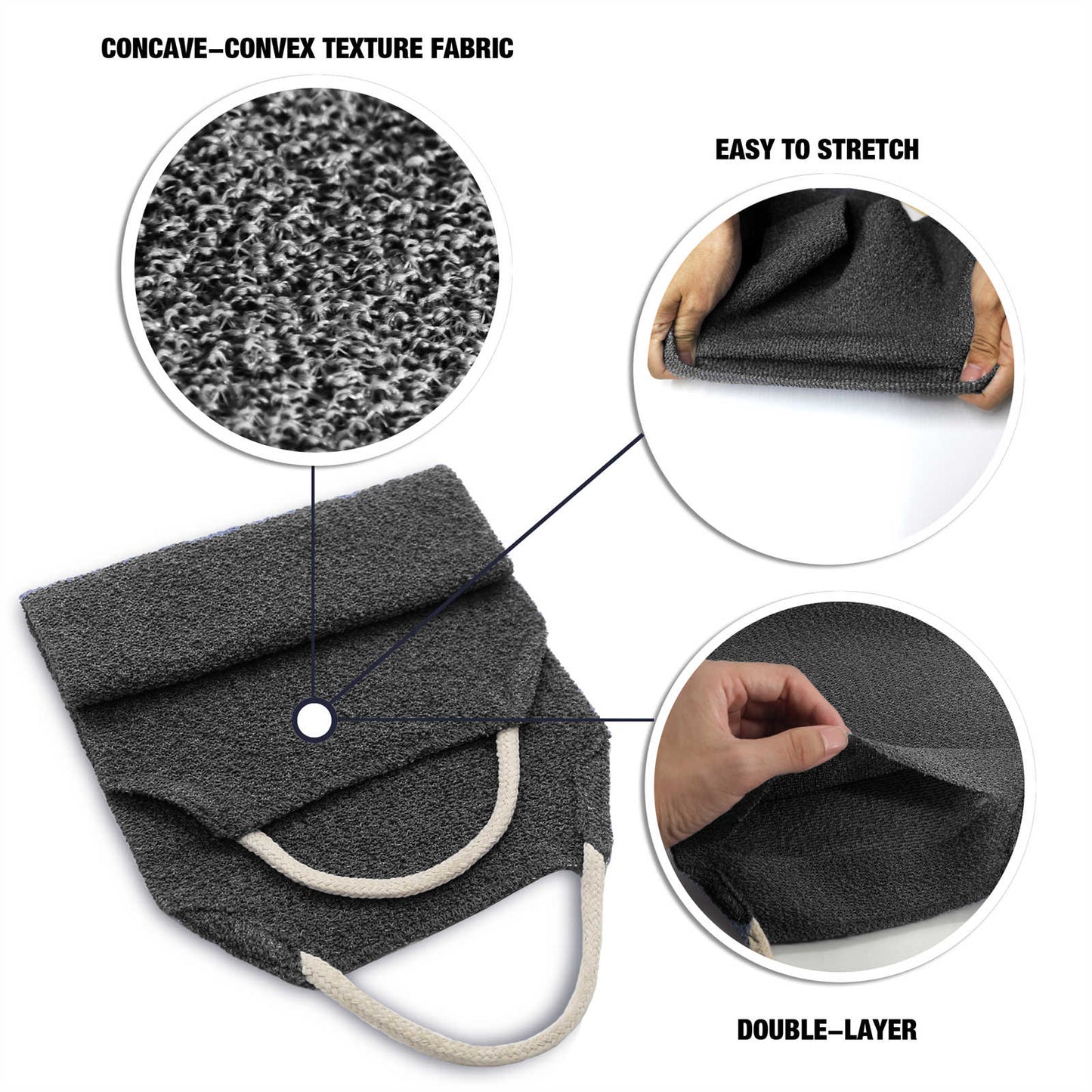 THE BENEFITS ARE REAL
Deep Exfoliation

Exfoliating back scrubbers and gloves provide thorough exfoliation, helping to remove dead skin cells, dirt, and impurities from the skin's surface.

Radiant Skin

Regular use promotes smoother, more radiant skin by unclogging pores and revealing fresh skin underneath.

Enhanced Blood Circulation

The scrubbing action stimulates blood circulation, which can help in achieving healthier and more vibrant skin.

Prevent Ingrown Hairs

Exfoliation can help prevent ingrown hairs by removing dead skin cells that can trap hair follicles.