EvridWear
Regular price
Sale price
$10.99 USD
Unit price
per
Sale
Sold out
We love our manicures just as much as we love soft skin. We designed our fingerless exfoliating gloves to no compromise between the two. Awaken your inner glow without ruining your manicure.

EvridWear unisex fingerless exfoliating gloves exfoliate and keep your manicure intact. It's not just great for long nails! You can wash your entire body without taking them off! So say goodbye to dulling topcoats and bending and brittle nails.

We have three distinct levels. Light Exfoliating - Natural White, Moderate Exfoliating - Blue, and Heavy Exfoliating - Gray. Great for use in the shower or a natural Spa or massage experience.
Key Features:
【Clean and Fresh】Use these exfoliating gloves to gently and effectively exfoliate layers of dead skin and impurities from the body's surface. Lather up with your favorite bath/ shower gel or soap. 
【Promote Healthy Skin】 Activate blood circulation and help repair damaged skin. It works for all skin types and, helps combat acne, rashes, eczema and even helps combat those pesky ingrown hairs.
【Three Levels】Perfect for exfoliating the neck, shoulders, feet, and more. Work with different skin textures. Pick the one that works best for you and your skin.
【One Size Fits Most】 100% nylon dual texture weave material stretches to accommodate most hand sizes. Great bath and shower gloves for both women and men.
【Easy Clean】 Rinse clean, hang after use. Machine washable inside a garment bag.
【Guaranteed Customer Service】Free 30 days Return and Replacement for any reason!
Share
View full details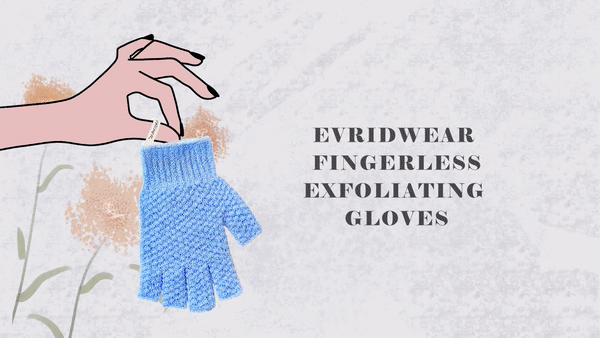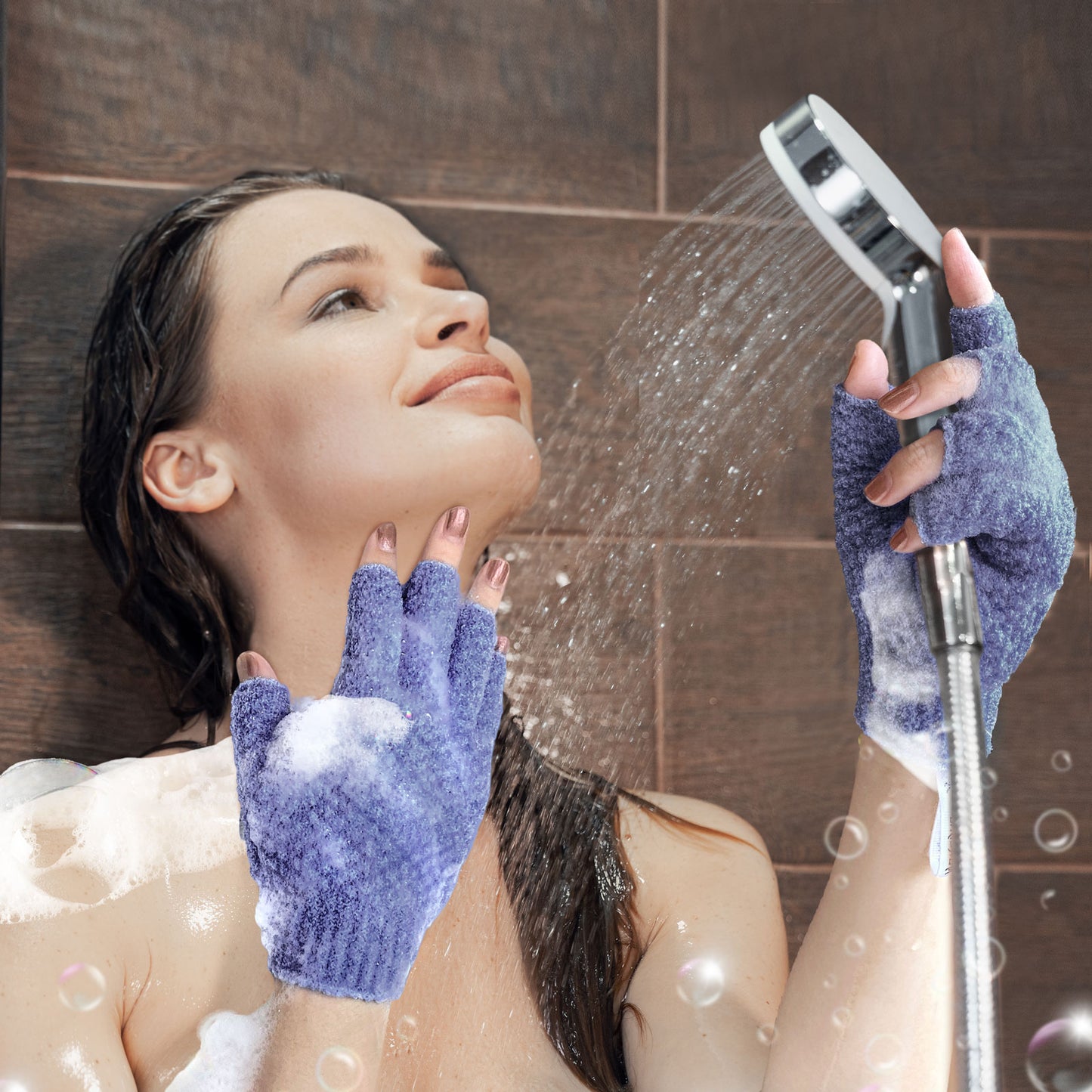 THE BENEFITS ARE REAL
Deep Exfoliation

Exfoliating back scrubbers and gloves provide thorough exfoliation, helping to remove dead skin cells, dirt, and impurities from the skin's surface.

Radiant Skin

Regular use promotes smoother, more radiant skin by unclogging pores and revealing fresh skin underneath.

Enhanced Blood Circulation

The scrubbing action stimulates blood circulation, which can help in achieving healthier and more vibrant skin.

Prevent Ingrown Hairs

Exfoliation can help prevent ingrown hairs by removing dead skin cells that can trap hair follicles.