EvridWear
Regular price
Sale price
$15.99 USD
Unit price
per
Sale
Sold out
EvridWear safety work gloves are made of materials and finishes built to afford better dexterity, grip and safety. Dual function gloves have a liner that added warmth in your favorite gloves.
Our combination of silicone in a crisscross design will give you the additional grip you need and it's on both sides. We provide a long-lasting product that we stand behind.
Anti-Slip
The silicone honeycomb grip covers the entire glove so you can reverse them for extended wear, and it allows for great grip and less hand fatigue. When you carry something slippery, it won't be easy for the object to slip from your hands.
Cut level 5
EvridWear heavyweight general work gloves shell with HPPE, meets standard EN388 (European regulation for cut resistant gloves) for glass and cut resistance for cut level 5, which ensures cut-resistant protection for your hands from blades and cut prone materials and machinery.
They also provide good abrasion resistance.
Please use caution, these gloves are not cut proof.
Additional Improvements
The part between the thumb and the index finger is a high wear area that we thought of too! Our solid coating of silicone on this part, reinforces it, increasing the service life of these utility gloves.
This heavy-duty glove is used in industries, automotive plants, laying brick, moving boxes, material handling, bottling industries, package handling, farm, gardening, indoor or outdoor maintenance projects, manufacturing, metal work or anywhere your hands needs protection.
There is an endless amount of uses for this glove.
Key Features:
Double layer, an HPPE outer and removable cozy liner provides long lasting wear and slight heat resistance. Keeping you warm in cool/cold days or giving you that added cushion while wearing

ANSI cut resistant level 5 for hand safety

Silicone criss-cross coating on front and back for a more stable grip

Reinforced thumb crotch for a high wear area of the glove

Reversible for longer wear
Share
View full details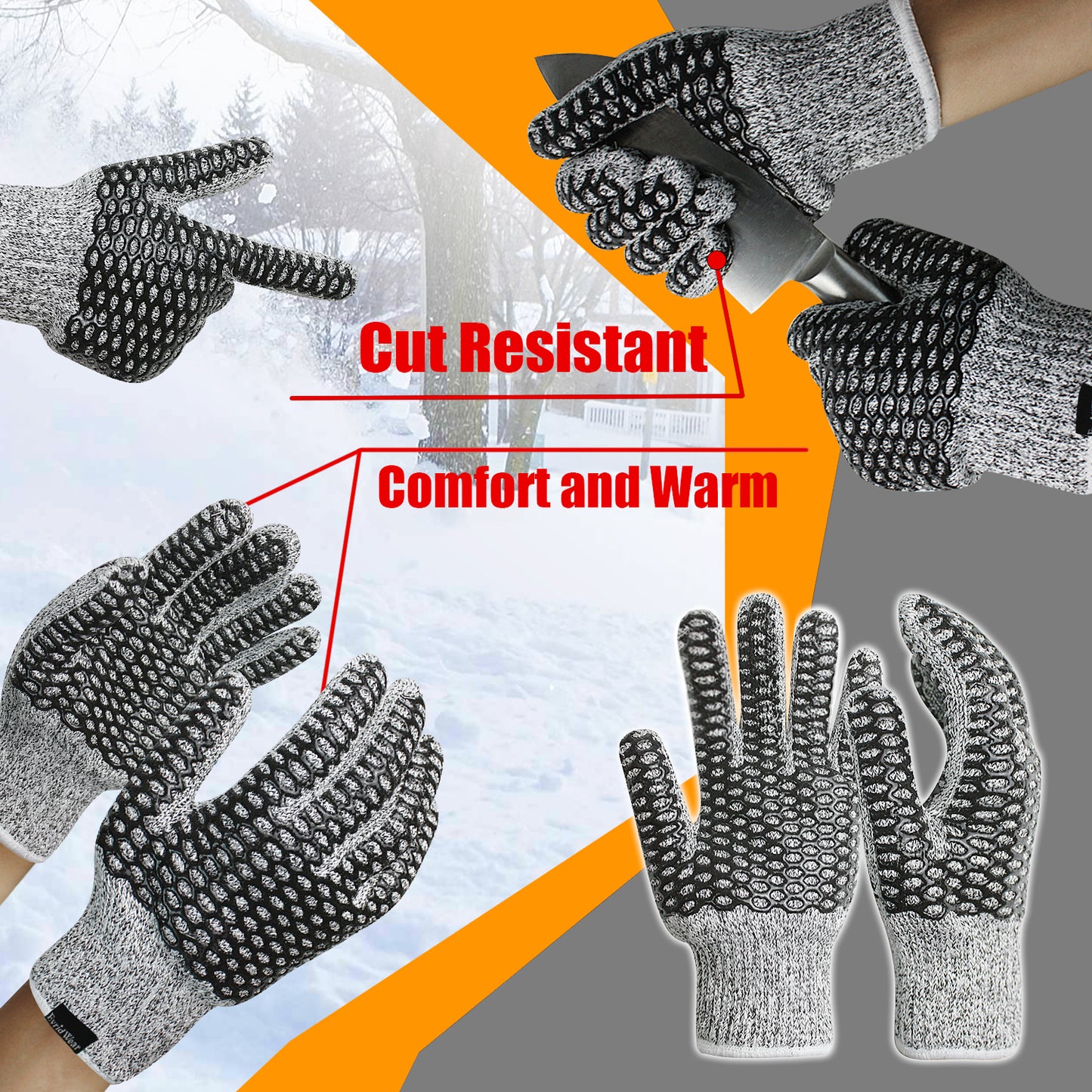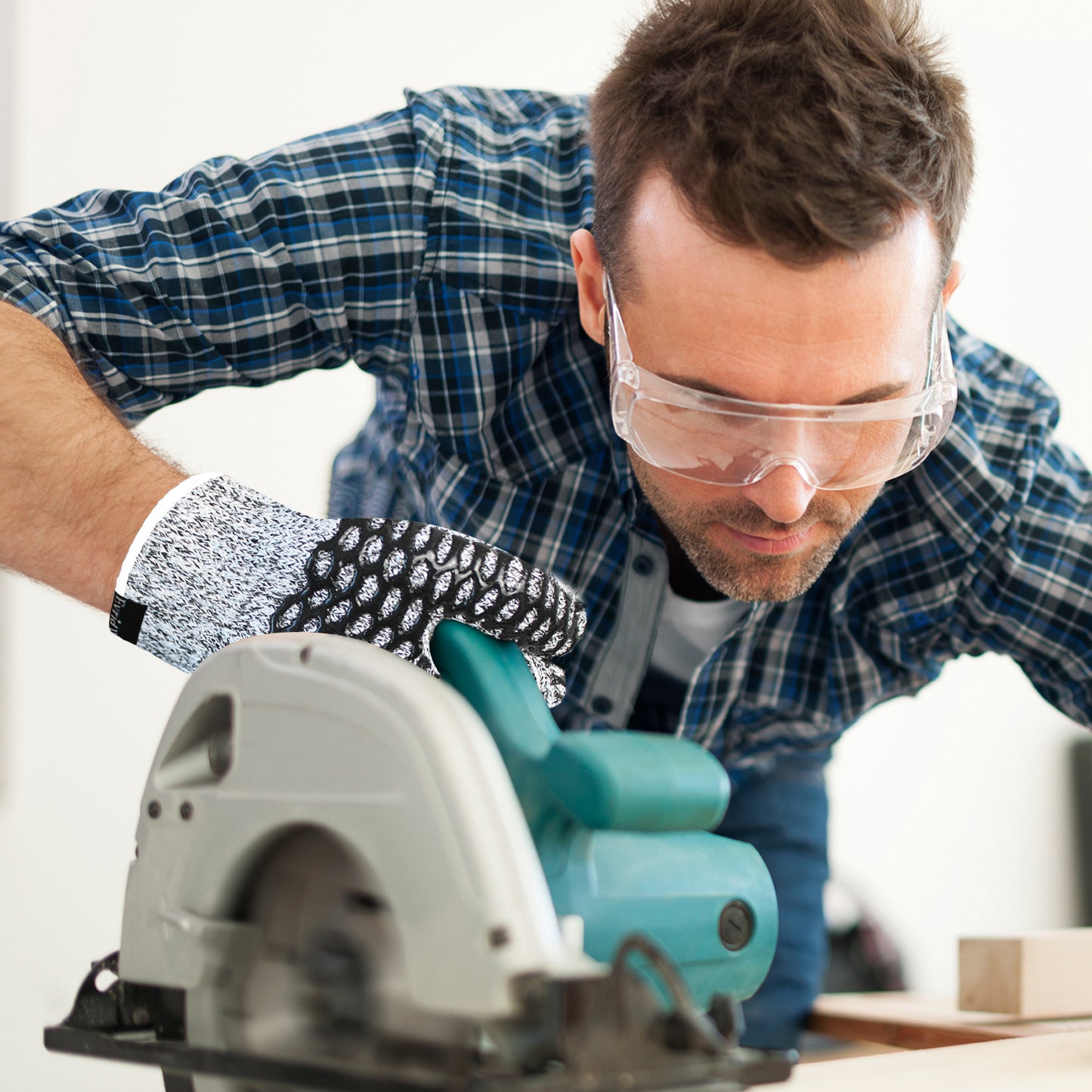 THE BENEFITS ARE REAL
Deep Exfoliation

Exfoliating back scrubbers and gloves provide thorough exfoliation, helping to remove dead skin cells, dirt, and impurities from the skin's surface.

Radiant Skin

Regular use promotes smoother, more radiant skin by unclogging pores and revealing fresh skin underneath.

Enhanced Blood Circulation

The scrubbing action stimulates blood circulation, which can help in achieving healthier and more vibrant skin.

Prevent Ingrown Hairs

Exfoliation can help prevent ingrown hairs by removing dead skin cells that can trap hair follicles.